As I slowly wake from a food coma following the annual Christmas indulgence, I want to take this opportunity wish you a Merry Christmas and a safe and happy New Year.
This time next week, the year will have ended, and it will be goodbye to the 2010s. So, I thought while reflection is on people's minds, I'd take this opportunity to wrap up our 2019.
"It has been another amazing year for Precision. In fact, it has been the best yet".
This quote is literally from last year's End of Year Wrap but I'm not just recycling old material, thankfully it's true once again.
On 14th January 2019, I reached the milestone of being in business for five years. With stats like 60% of startups failing in the first three years and 75% failing within the first five, reaching the 5-year mark was a very satisfying psychological milestone. But a win is a win, and I'm taking it.
As in previous years, 2019 has delivered amazing results as well as its share of challenges and opportunities. We have achieved plenty this year and surpassed many goals. Some of these we have well and truly smashed!
In the 2018 Christmas break I read "Shoe Dog" by Phil Knight (Thank you, Kelly). Phil Knight is amongst many things; the Co-founder of Nike and his memoir is the most inspirational business book I have ever read. In it, he says, "It's not just that there's no finish line; it's that you define the finish line". This concept is a point for any small business, including my own to embrace. There is always something to improve, always something to learn. Legislation, technology and ideas are ever-evolving. Change and opportunities this brings been on my mind throughout the year and has spurred the Team on to seek out opportunities to improve every day. This constant desire for improvement has become a running theme at Precision.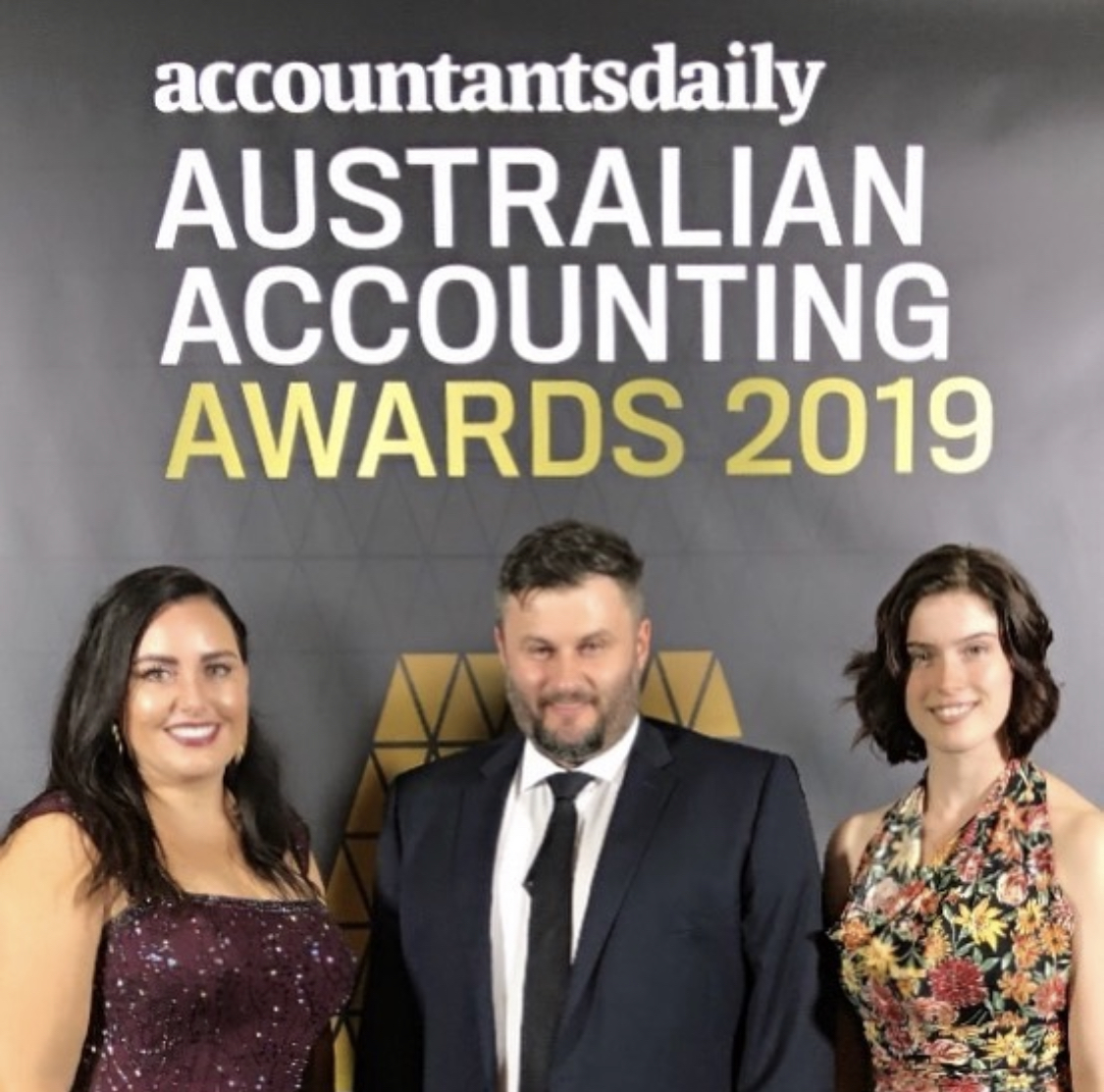 On the back of our successful 2018, we were ecstatic when Team Precision was named as finalists for the first time in the Australian Accounting Awards. As finalists in the categories of Accounting Support Staff of the Year (Kelly Eke), Professional Development Program of the Year and Wellness Program / Initiative of the Year we were competing with accounting firms from across the country in the most significant awards of its kind in Australia. Little ole us from Lake Mac against top tier firms that have been on the scene for over 100 years.
An awards process from beginning to end forces me to focus on what Precision does well and at the same time, where it can improve. Business owners don't often have the opportunity, nor are they forced, to drill down into what are those things that make their business what it is. For me, this introspective is well worth the effort. I now know more about where Precision can improve, and I also know where we are perhaps performing better than our competitors. I would never have known these things had I not been a part of a process that required such an honest self-assessment, nor would I have truly assessed how we could demonstrate this to ourselves and others. I encourage any business owner to complete this introspective.
Community Support is essential to us, and this year we expanded our commitment to our region by amongst other initiatives, continuing our sponsorship of Hamilton Olympic and the development and presentation of financial literacy and budgeting strategies through Allambie Care.
In 2019 we built on our strong relationship with the Defence Force through care packages sent to those on deployment and expanded our ability to provide advice and strategies over both the long and short term specifically to those service members who are transitioning from active service to civilian life.
The relationship we share with our Defence Force members is a long-standing and personally valuable one and dealing with our clients involved in defence is one of the most rewarding aspects of Precision.
2019 was also another big year of change. We watched the Morrison Government's first budget from Precision HQ and provided live updates via Twitter during the night. We saw the Government deliver an expansion on several key initiatives such as the increase to the Instant asset write-off that directly benefit many of our clients, including those in the Building and Construction industry.
Social Media has continued to be an integral part of how we keep in touch with our clients and the world. Kelly has continued to do a fantastic job with our Facebook, Twitter, LinkedIn and Instagram pages.
Many business owners tell me that when they reach the Christmas break, it feels like a yearlong battle has been fought and that their last 12 months, now logged in the history books is a survival story for the ages. They are exhausted, physically and mentally, and the break is more than just a welcome reprieve.
I've been there. As a Small Business owner, it feels as though your family, staff, clients and the community all rely on you to succeed. It often feels as though they are counting on you for their success as well. The burdens can be enormous. Small business, regardless of the industry in which they operate, can be filled with many difficult days. In fact, a recently released MYOB report revealed 56% of small business owners feel that running their business has directly brought on anxiety and depression. further, 48% of those small business owners reported their anxiety was largely caused by financial and cash flow concerns.
For me, thankfully, rather than looking at each year as a survival story, I can look at each year as just another chapter in the book that is Precision, celebrate the successes and see the failures as opportunities to refine the strategy.
But I know that not everyone is in this position. I have been both fortunate and honoured to represent Small business from across Australia in a series of Mental Health roundtables in Canberra, chaired by the Minister for Employment, Skills, Small and Family Business, Senator Michaelia Cash and attended by Prime Minister, Scott Morrison.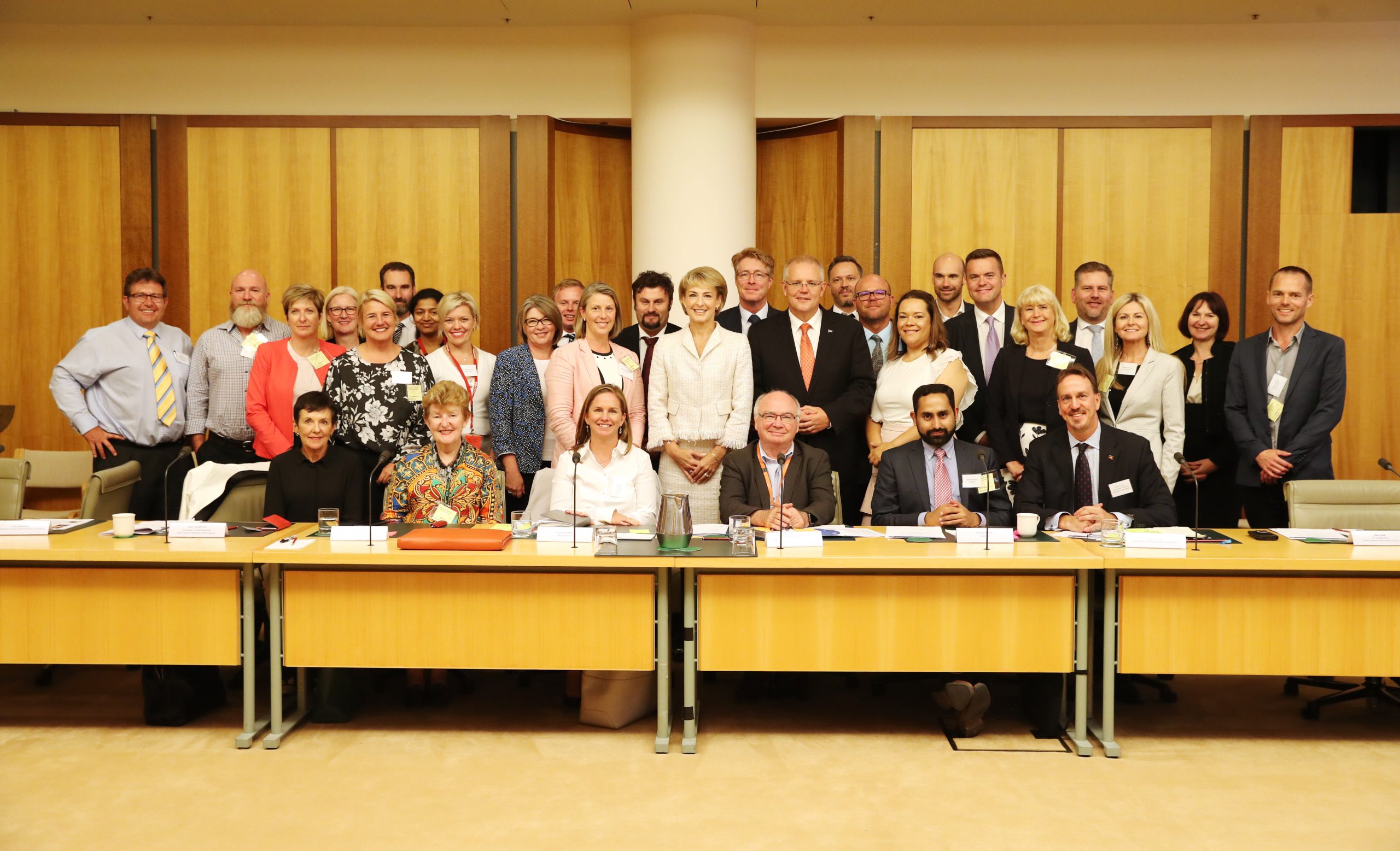 These roundtables provided the opportunity for me to present concepts from our health and wellbeing program, CARE With Precision to the highest levels of Government and play a role in the development and launch earlier this month of the Government's My Business Health project.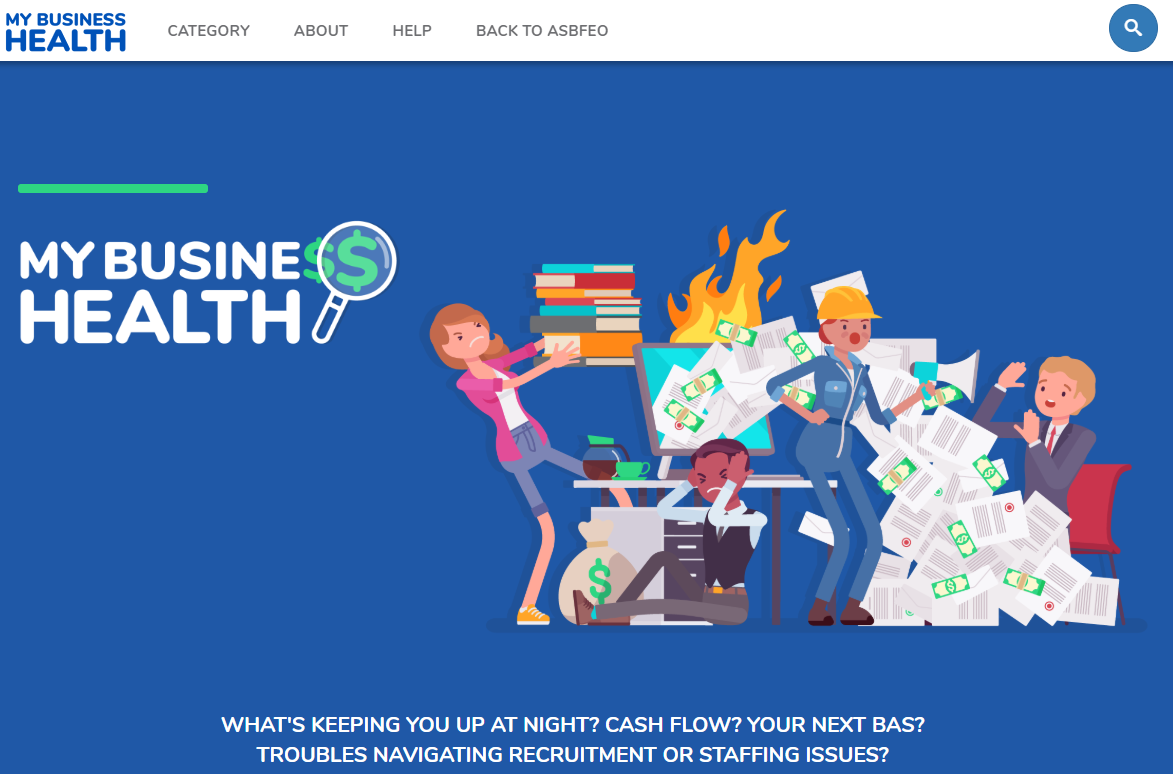 I could talk about how our Tax Planning strategies have helped many individuals and small businesses retain more of their hard-earned money. Or I could talk about how we have been able to help grow our clients' wealth, their business or even their financial acumen. But to be honest, it's the holidays, and if you have read this far, you are doing well.
So, I'll get to our most important achievement of the year by my standing anyway.
As a child of the '80s, I loved it when John Hannibal Smith of The A-Team would say "I love it when a plan comes together". Well in 2019 oner of our plans has come together.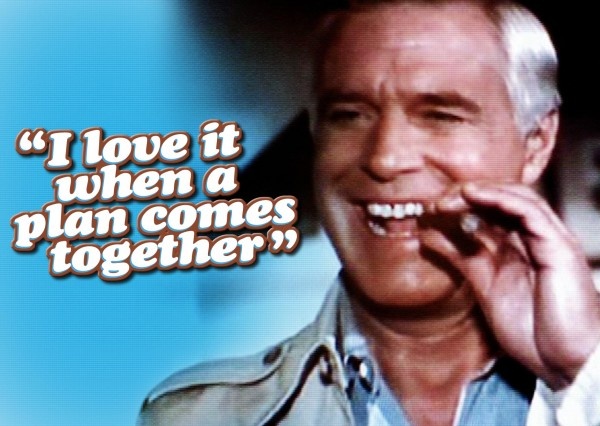 Since Precision began in 2014, we have always embraced technology to find smarter, faster, easier and more transparent ways of doing things. Where we can, we have passed this knowledge onto our clients.
Systems and processes take time to construct. From research and development through internal trials, many actions need to be refined and retested or modified. Since commencing the role of Chief Operations Officer last year, Kelly Eke has been able to ramp up many of these processes and systems. I think her success in this role, as well as the firm's success, speaks for itself.
So, at Christmas 2019, we find ourselves in the position of being six months ahead of where we need to be for this financial year. This statistic is significant for a few reasons.
First – In over 20 years' experience in the industry, I have never been able to say we were six months ahead of schedule ever.
Second – This allows Precision the ability to have the most extended annual break since my University days.
Finally, these things do wonders for your mental health. When we return in 2020, I am going to work with our clients to show them how they might be able to use technology to automate their business and in turn reap the many benefits that this can bring.
As a business owner, I know very well that things don't always go according to plan, but as Phil Knight says, "It's not just that there's no finish line; it's that you define the finish line".
2019 has been another big year, and with only a few more days until we welcome 2020, we are taking advantage of some extended downtime. We will be back on Tuesday 28th January 2020 all set for what I am sure will be another great year.
Again, I would like to thank you for all your support and wish all of you and your families a very merry Christmas and safe Holiday period.
If you are feeling festive, we welcome you to write a review on Facebook, Google or give us a recommendation on LinkedIn.
Happy Holidays from Team Precision.