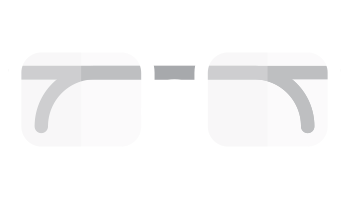 General Services
All the other stuff we do!
General as general can be
With a name like Precision Taxation Accounting & Management, of course you would expect us to provide the following services, you could hardly call us an accounting firm if we didn't:
Individual Tax Returns and tax advice – From your first job through to retirement we have your tax compliance issues covered;
Sole Traders, Partnership, Company and Trust Tax Returns – However you have structured your business we can take care of your tax compliance including your Tax Returns, Business Activity Statements (BAS), Instalment Activity Statements (IAS), Payment Summaries and Taxable Payments Annual Report;
Primary Production;
International Taxation Issues such as importing, exporting and consulting;
Capital Gains Tax;
The tax implications of investing whether it be rental properties, shares, managed funds and other direct investments;
General tax advice.
We have extensive experience working with our clients in the following areas:
Australian Defence Force Personnel
Whether you are in the Army, Navy or Air Force or whether you call Holsworthy, Enoggera, Singleton, HMAS Kuttabul, RAAF Base Williamtown or RAAF Base Amberley home, we have over 25 years' experience in providing taxation services and advice to ADF members serving at home and abroad.
Whether you are serving in a Special Forces Unit, on an overseas deployment, working on a Section 23AF approved project, entitled to a Zone Offset or have purchased a bivvie bag, viewie tooie or gore tex jacket, we have got you covered.
Salary Packaging
We love saving you tax. We can explain how to structure your salary, even with your current employer to give you the best possible tax outcomes.
United Kingdom Pension Transfers
In what has become somewhat of a legislative minefield in relation to the HMRC and QROPS we have the experience to help assist you in managing your pension options including transfers in both the UK and in Australia.
Financial Planning
Through our relationship with Politis Investment Strategies we can help you with any aspect of your financial planning needs. Whether it be superannuation, retirement planning, insurances such as life, trauma and income protection, or other investment and financial advice we can guide you through the many options and help you set the direction you want for your future.
Family Court Matters
We have experience in the compilation of reports and understand the requirements needed for submission to The Family Court.
Property
At PTAM we love property. Whether it be direct investment as individuals or through structures such as trusts and companies we can explain how property investment works and how to best manage these investments. Assisting our clients grow their portfolios gives us immense satisfaction.
Property Development as a one off project or as your main business activity is an area in which we at PTAM are well versed. We can help you from the very beginning planning and analysis through all stages of the development process and eventual disposal.
Some of us at PTAM can even help you renovate them (Not Peter).
Corporate Compliance
As an Australian Securities and Investments Commission (ASIC) Registered Agent we are able to help companies and their officeholders to understand their rights and responsibilities as well as assisting them in complying with their obligations under the Corporations Act 2001 (Cth).
Management Reporting
Working closely with small business is our passion.
At PTAM we believe that regular engagement with our clients lets us better understand their business and the reasons why they do what they do.
For those clients who understand the importance of staying on track, we can meet with you, monthly or quarterly and prepare management reports to help identify opportunities and threats before they happen. We want you to have control over your business and to be able to make decisions based on real time results.
Benchmarking
Small business benchmarks are a guide to help businesses compare their performance against similar businesses in an industry.
The Australian Taxation Office compile the benchmarks from information reported by businesses on their income tax returns and activity statements. Benchmarks account for businesses with different turnover ranges (up to $15 million) across more than 100 industries.
We can  provide a quarterly analysis of where your business sits in relation to these benchmarks. It is important to know how your business is performing in relation to your competitors.
Succession Planning
Every business owner reaches a point when they need to think about what happens next. What happens once they step back from the business? Will the business continue? Who will run the business and in what form?
The how, who and when are all part of the business life cycle. We can help you plan for the business succession, whenever that may be so it will be as seamless and as profitable as possible.
Strategic Planning
At PTAM we believe that it is important to take time to discuss the big picture. Where is the business heading? How is it going to get there? What needs to happen now to ensure that the business goals are achieved?
Businesses have a lot of moving parts, there are often competing agendas and limited resources so it is difficult to get everything moving in unison.
For those clients who want to ensure that everyone is on the same page and moving in the same direction, we offer a strategic planning session with all the individuals key to the businesses success sitting at the same table. We can provide the forum for your accountants, management team, key personnel, banker, financial advisor and solicitor to participate in a meeting to ensure that all goals are aligned and that all the moving parts are moving in the right direction.
Performance Reviews
Performance reviews are an essential ingredient in managing a workforce, big or small.
PTAM can help your business in this important and often delicate task. We can meet with your employees and ask the things you would like to know in a neutral setting.
We can then compile the results and report back to our clients for further discussion and analysis. We can assist you with the compilation of employment reviews and work with you and your employees as you see fit.
Join the Conversation
If we haven't answered all of your questions, feel free to drop us a line anytime.