I am always looking at ways to improve things at PTAM internally and also for our clients whether this be systems, procedures, software or being in tune with our clients specific industries. I recently read a blog post from Workflow Max about 'Prioritising Tasks' which mentioned Trello. I thought it was a great read so this was posted to our Facebook page.
One of the apps that they mentioned to help manage tasks better was Trello, which they also use. I decided to look into Trello and see what it was all about. I was impressed with the highly visual (free) online interface, flexibility, and easy collaboration.
So at the next Team PTAM meeting I brought up Trello, completed a quick presentation and it was agreed that we would give it a try. That was 2 weeks ago now and we are all loving Trello. Here is a bit about Trello and why PTAM are finding it an invaluable tool.
What is Trello?
Trello is, at its core a Project Management Tool. It is a free web-based software tool to help organise projects in all aspects of your life, whether they are business related or personal. It uses the concept of boards, lists and cards and works well with David Allen's 'Getting Things Done (GTD)' productivity system or the more familiar 'Big Rocks'. You can also download the mobile app which is almost identical to the website, meaning real time updates and information at your fingertips.
Pricing
Trello offers a free version which is what we are using at the moment and it's fantastic. There are four levels/packages that Trello offer.
The free version, which will give you unlimited boards, lists, cards, member, checklists and attachments. File attachments up to 10MB, basic power ups and integrations.
The next three paid versions are called Trello Gold, Business Class and Enterprise starting from $5 USD per month or $45 USD per year for Trello Gold.
How does Trello work?
As I mentioned Trello uses boards, cards and lists. These are laid out horizontally on the pages. Each board you create is comprised of lists and following the lists are cards. A board would represent a project, the list is basically a list of items that need to be completed and then the card would represent an individual task.
Trello lets you drill down into the individual cards. The cards can contain checklists, attachments, due dates, links, and comments/discussion notes. You can have as many boards as you like. Trello has great drag-and-drop capability meaning that cards can be easily moved throughout the lists on a board.
My favourite feature of Trello is the real-time collaboration with the people that you invite into your board. Whether it be your team at work or people helping to plan/organise a party or Wedding. Once you invite members to join your board you can begin assigning cards and mentioning them personally in checklists and comments. Invited members will then be able to see all activity in the one place, collaborate and see changes and updates in real time no matter where they are.
When you have completed or finished with a card, list or board it can be archived or deleted. Archived items are never permanently deleted which is great as you can refer back to them and even re-instate them if needed.
Trello is working excellent for Team PTAM as we are not fixed to using it a certain way, it is flexible enough to allow us to customise the way we want our boards etc. to look and work without being restricted to a number. The collaboration efficiencies gained are outstanding and no one is looking for the latest update in a long chain of emails. It's all in the one place, on Trello. Personally I am very visual and like lists etc so Trello is my new best friend, I am using it for my personal tasks at work as well as collaboratively on projects and jobs.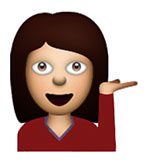 Kelly Eke